"I'm the one that was born in a nightmare, a murderer's son.
I'm the one who rose out of filth and was loved by no-one
I'm the one that was ripped from the earth and exposed to the sun
Overrun by the hate and the beatings, defiled by a father"
---
Hi there! My name is Gracedharperd, sometimes known as Furuta, I am one of the Admins of the Re:Zero kara Hajimeru Isekai Seikatsu wikia! In addition to that, I'm also a translator who translates the free, unlicensed Re:Zero Web Novel to English!
To-Do List
[
]
Top 10 Characters
[
]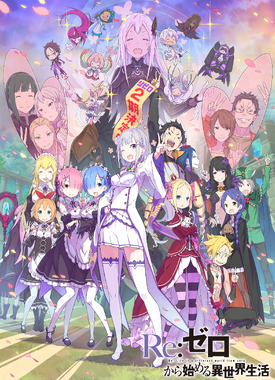 Theories
[
]
Favorite Images
[
]